---
Half Baked | Sioux Falls
gourmet cupcakes, coffee, tea, and ice cream in Sioux Falls, SD
---
---
"I'm so excited that Sioux Falls finally has a great cupcake shop that stands up to gourmet cupcakeries you find in big cities." -- Jason, TripAdvisor review

We serve our own gourmet, made-from-scratch cupcakes, Westbound Brookings, SD-roasted coffees, SDSU Ice Cream, and Anahata Herbals' locally sourced, hand picked, organic teas in our downtown Sioux Falls store, which is only minutes away from Falls Park.

Our shop has a wide variety of cupcake flavors (and a few bonus baked goods) to choose from every day, alongside eight ice cream flavors (see below for Today's Flavors). With ample seating, free wi-fi, a children's play area, and a cabinet full of board games, Half Baked is the perfect place to hide yourself away for an indeterminate amount of time!

​

"They have their frosting parings down to a science- each frosting perfectly compliments each cake. " -- S S., Yelp review
---
Weekly Deals

Tuesday:
All cupcakes are $0.50 off, so you better load up!
Combo Wednesday:
Small flavored latte (hot or iced) and a cupcake for $6.00
Double Punch Thursday:
​2 punches on your Coffee Club Card for every coffee purchased (including specialty drinks)
I Scream Friday:
All ice cream is $0.50 off!
​

Book club! Ohhhhh!

We're proud to host this

Siouxland Libraries

book club the first Tuesday of every month. Read and discuss books that focus on the fun, uplifting, and sometimes humorous moments in life, all while enjoying cupcakes and coffee at Half Baked!

Contact Bethany at the Downtown Library at 605-367-8720 for more info!
---
---
Today's Flavors
Thursday, February 212019

​CUPCAKES
White Wedding Raspberry. Oreo. Vanilla Strawberry.
Lemon Raspberry. Red Velvet. Oreo.
Chocolate Cookie Dough. Cherry Bing. German Chocolate.
​ Coconut. Lemon Drop Cheesecake. Chocolate Cream Filled.
Dark Chocolate Raspberry. Cake Dough Cream. Butterfinger.

SDSU ICE CREAM
Butter Brickle. Coffee. MM Good. Barry Berry.
Chocolate PB Chip. Caramel Chocolate Chip. Hobo Crunch. Caramel Apple.

​BONUS GOODS
Scotcheroo Cupcakes (gluten free).
​Mini Cupcakes: Vanilla Bean. Chocolate. Cherry Bing.


---
*Flavors are usually updated within 15 minutes of the day's opening time*
​Check out our
Menu
page for a full list and description of each flavor!
Cupcake Prices
1 cupcake : $2.95 each
6 cupcakes: $2.75 each
12 cupcakes: $2.50 each
24 cupcakes : $2.25 each
36 or more cupcakes: $2.00 each
---
Hours of Operation:
Tuesday-Saturday: 9:30 am - 7 pm
Sunday: 10:30 am - 5:30 pm
Monday: Closed
Parking
:
Weekdays
: Free 15-minute behind the shop (S. Mall Ave.), metered parking available in the front and back, public parking garages nearby.
Weekends
: Free parking everywhere!
---
---
Powered by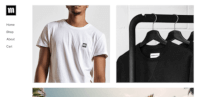 Create your own unique website with customizable templates.